Air pollution: wind of change
23 October 2007
Air pollution has the "advantage" of being visible, smelly and having immediate consequences on our health, which forces us to be aware of the urgency of the situation.
From Lahore to Delhi, cycling across several large Indian cities, we've met several different strategies more or less successful in the fight against air pollution.
Not a lot of space for bicycles in the streets of Lahore
Exhaust fumes, oil vapors, soot particles... A day in Lahore gave us sore throats for a week.
"But why are you traveling by biycle?" they often ask us between two red lights in the city. Not enough time to unfasten your helmet and lower your anti-pollution mask to shout at them while coughing: "And you, why are you traveling on a motorbike? Look at that!" as their cylinders resume their zoom and rickshaws bolt in a cacophony of honking - without worrying about the poor horses that one whips to pull carts with rickety wheels in the middle of pedestrians who are desperately looking for a sidewalk. What a mess!
Everyone complains about it but their behavior stays the same. It's everyone for himself (or herself). All the more as the growing middle class has only one worry: buying themselves a motor vehicle. Where must we go for people to be aware that the air we pollute is the same we breathe?
However, in this bleak picture, we've sensed the first fruits of change. Already in Kashgar, China, we've been pleasantly surprised by the impressive quantity of electric motorcycles. No exhaust pipes, but batteries which be can recharged at home and allow a range of about 30 km per day, sufficient for the majority of short trips in the city. In India, two large cities in particular have gotten our attention: Chandigarh and Delhi. After the calm of Dharamasala's mountains, for our return to Chandigarh, we prepare our bicycles again to meet the chaos of big Indian cities with more than a million people. Instead, the roads miraculously enlarge with almost empty, one-way streets, separated by rows of trees and punctuated with roundabouts. After having asked several people where the "city center" was (or rather, in India, the "center town") and received each time a lateral head shaking as a response, we understand one thing: there is no city center here! The city is divided into four by large streets and numerous numbered districts, sorts of little villages in the city with a mini-center where, in theory, automobile traffic is prohibited. Because of Nehru's will, Chandigarh saw the light of day in 1965. This city, built from stratch and destined to become the joint capital of Punjab (truncated by the partition with Pakistan) and Haryana states, had to receive, in particular, thousands of non-Muslim refugees from Pakistani Punjab. The plans were consigned to French architect Le Corbusier, who used them to make this model of a modern city.
In the majority of big cities, it isn't too late to lay out green spaces and change the roadway: beltways and overpasses can be built to relieve the traffic congestion in city centers. In Delhi, the capital with 13 million people, efforts have focused on the construction of a metro system (actually, three lines in service). In 2001, the government ordered all buses, taxis, rickshaws to convert from diesel and petrol to compressed natural gas (a much less polluting fuel). Even if numerous buses still must equip themselves, the result is rather impressive as the capital's air is much more breathable today. There's still a lot left to do - especially in the capital's poor suburbs. At the time of our arrival, we had to cycle for several kilometers alongside a wasteland in the capital that turns the Yamuna River into a black swamp with nauseating smells.
The worst remains to be seen. In particular, everyone warns us about Calcutta, probably Asia's most polluted city. Hopefully, these noted strides will reach the other big Indian cities!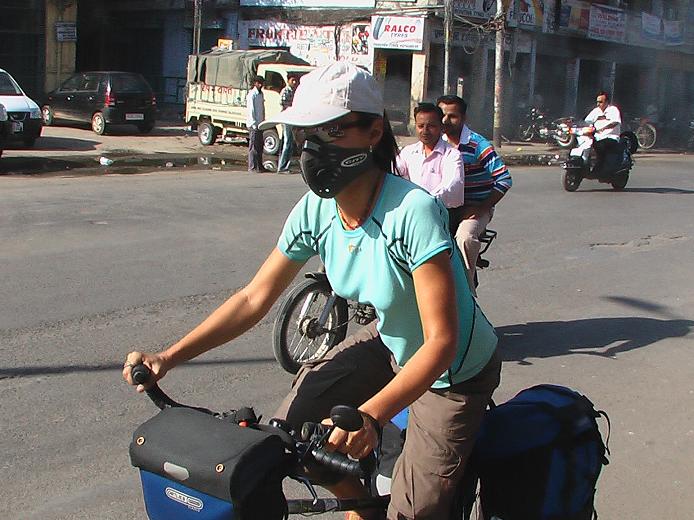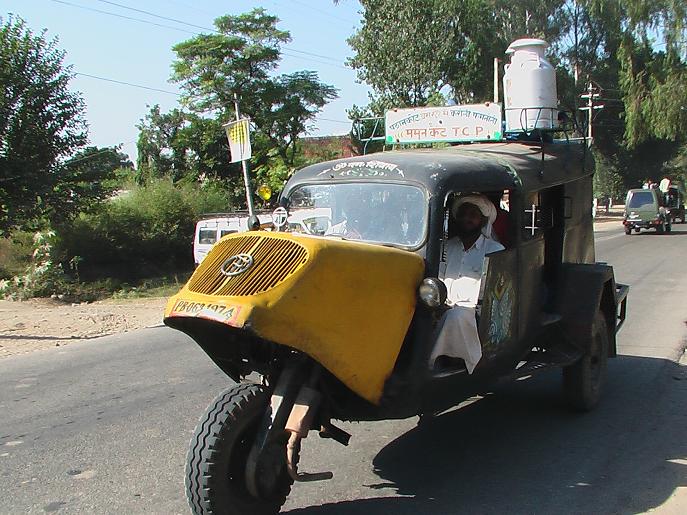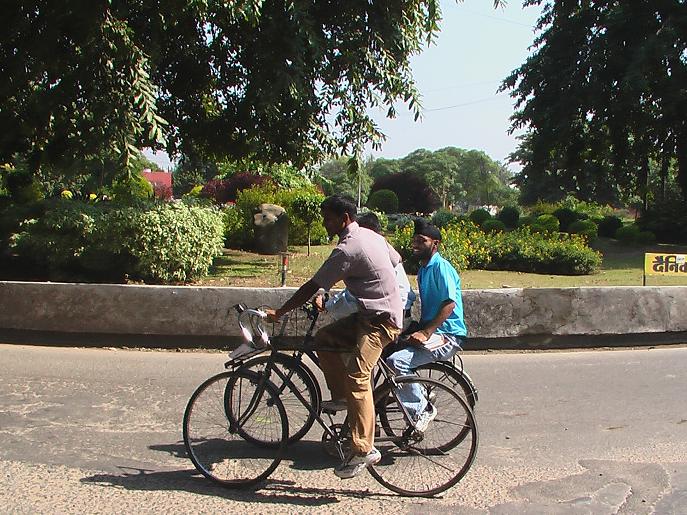 Your messages :