| | |
| --- | --- |
| | English / Spanish - click below |
India: On yer bike
2 December 2007
Of all the countries we've crossed so far, India is surely the cycle capital of Asia. Having said that, the extreme pollution and lack of hygiene suggest that health or environmental concerns are not the reason so many Indians get around by bicycle. As a matter of fact, as their spending power increases, many of them would love to swap push-bikes for motorbikes. Where are we heading?...
Here are a few photos of our fellow cyclists on Indian roads.
The travelling saleseman and the cycle-tourist: "swap bikes?"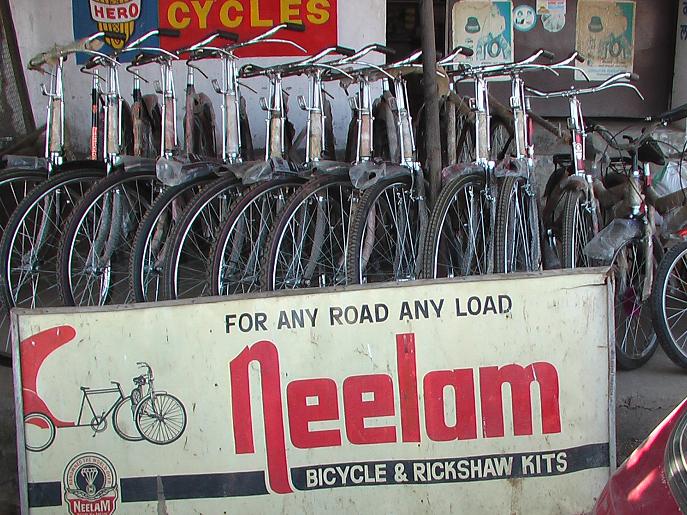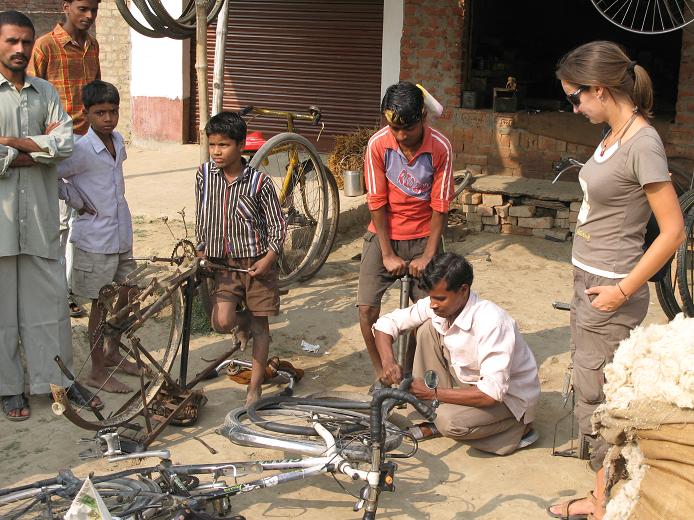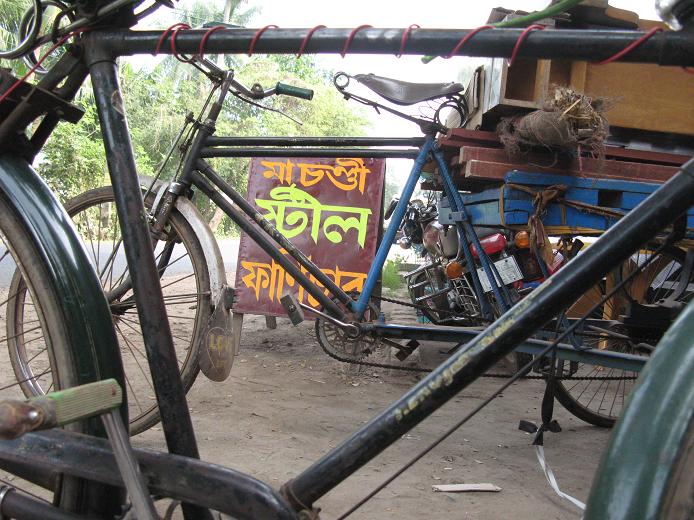 Your messages :