Ganges - unclogging India's artery
6 December 2007
Every day at sunrise, Professor Veer Bhadra Mishra takes his morning dip in the Ganges. He has taken a 'holy dip' every morning since 1950, apart from times when he was ill or away from his home city of Varanasi. He is one of 60,000 Hindu faithful bathing in the Ganges each day, many of them pilgrims coming to Varanasi from far away in the belief that the water will purify them and wash away their sins. But Mother Ganga, considered pure and holy by Hindus, has itself been in need of healing for some time.
Pollution does not manage to spoil the beauty of the Ganges at Varanasi
Around 1963, Professor Mishra started noticing changes in the water. As a hydraulic engineer, formerly head of Varanasi University's engineering department, he knew all about water pollution, its causes and effects. But it was his direct contact with the water of the Ganges as a Hindu high priest – his other "job" - that made him one of the first witnesses to the emergency faced by India's holy river. Seeing the first signs of the deteriorating condition of the Ganges had a profound effect on him.
"One day around 1963 during my morning dip I saw raw sewage floating on Ganga-ji," he says. ("Ganga" is Ganges in Hindi, -ji a suffix added to nouns as a form of respect.) "I started searching for a cleaner place to take my holy dip. It was a very painful and disturbing experience for me."
A few years later effluent from Varanasi's newly built Diesel Locomotive Works began to encroach on the tranquility of Prof Mishra's morning dips, chemical pollution adding to the growing volume of human sewage flowing into the Ganges.
"One day I saw thousands of small fish dead and floating on Ganga-ji. Some white foam-like thing was floating in the water coming from the Diesel Locomotive Works, into the Assi river, and then into Ganga-ji." These experiences later led Prof Mishra to set up the Clean Ganga Campaign together with other concerned citizens of Varanasi, under the auspices of the Sankat Mochat temple of which he is the Mahant (high priest.)
Almost fifty years down the line the world has woken up to the plight of India's holy river, a lifeline for 400 million people living in its basin. International journalists and film-makers flock to Varanasi to interview Prof Mishra about his work for the Sankat Mochan Foundation (SMF) on the Clean Ganges campaign. He and his fellow campaigners have been battling against an inhuman beaurocratic machine for almost 30 years now, trying to convince officials of the need for a modern solution for sewage treatment. As for the river, not that much has changed, apart from the number of people emptying their sewage into it.
Although considered holy and pure by Hindus, the river as it is today is far from clean. At the bathing ghats of Varanasi, Ganges water contains 1 million faecal coliform bacteria per 100 ml. The maximum concentration permitted for bathing is 500. To put it crudely, the water is full of shit. It has not always been that way - before India's population explosion started to take effect Ganges water was both clean and pure.
Given that one billion litres of raw sewage flow into the river each day, plus the remains of around 200 bodies cremated here at Varanasi, it is no wonder the water is dirty. The fact that it looks relatively clean makes it all the more dangerous – many pilgrims are unaware that bathing in it can bring on skin diseases, while ingesting it can cause severe diarrhoea and can be lethal.
It is not that India's government has ignored calls to clean up the Ganges. Shortly after the SMF started to demand politicians act on the river's deteriorating state in the '80s, the Government miraculously responded with a Ganga Action Plan (GAP) and proceeded to build sewage treatment plants along the river. $700m of public money were spent on GAP.
Twenty years later, not much has changed for the Ganges. Water quality has not improved for the growing numbers of people relying on it, according data gathered by the Sankat Mochan Foundation's laboratory, says Ashok Pandey, SMF program manager. According to Government data, however, the water has grown cleaner in line with the money invested for that purpose.
"The government has spent a lot of money, and wants to show results," says Ashok Pandey. "When they had spent 25% of the GAP funding, they said 25% of the pollution is gone, and so on. We have a very good laboratory here, we measure at many locations daily. Their results and our results are very different." With no significant improvement in water quality, the Ganga Action Plan has essentially failed, the foundation believes.
One of the main reasons is electricity, followed by faulty design. Sewage treatment plants built under the GAP, all of them electric, are often out of action due to unreliable power supply, or don't work at all in those municipalities that can't afford the electricity bills. Varanasi suffers frequent power cuts that often last for hours - as I can duly testify, having lost a part of this article after the lights went out
Solar solution
Being engineers as well as concerned citizens, Prof Mishra and other MSF members did not stop at criticism, but went as far as developing a detailed project proposal for sewage treatment that bypasses the need for electricity altogether.
The micro-algae pond system the foundation proposed for Varanasi works on photosynthesis, i.e. sunlight – a resource of which the city isn't short. It is also cheaper, and more efficient in killing faecal coliform than the government's solution, independent experts have said. Most importantly, it does not stop for hours at every power cut, leaving raw sewage flowing into the river. The pond system, which has operated successfully across the world for decades, has been adapted for Varanasi by Indian and American engineers.
The foundation proposed the pond system in 1996, and has since been joined by Varanasi City Council in its attempts to implement it. Despite local government's right to deciding local environmental questions guaranteed by the Indian Constitution, state-level government has since blocked their efforts. A court case that has dragged on for nine years so far is to decide the fate of the Ganges at Varanasi – and, knowing Indian bureaucracy, it may continue for some time to come. Those in positions of power in the Ganges Action Plan – a bureaucratic structure that seems to have acquired a life of its own – want to hold on to their seats, while those who helped implement it do not want to lose face by admitting its failure.
"We are just a few concerned citizens, some university professors, engineers. But we have proposed a project that is both economically, technically and environmentally viable. That is why we are seen as a danger by the government. The government would just like us to disappear, to evaporate."
While awaiting the court's decision, the foundation is concentrating on awareness-raising and education to help build public support. At 69, he is getting tired with interviews. "Everyone is making films and programs about Ganga-ji, but nothing ever happens," he says. And taking a holy dip in a clean Ganges remains a dream – for now.
For more information on the Sankat Mochan Foundation see http://www.sankatmochanfoundationon... For the Clean Ganga Campaign see http://www.cleanganga.com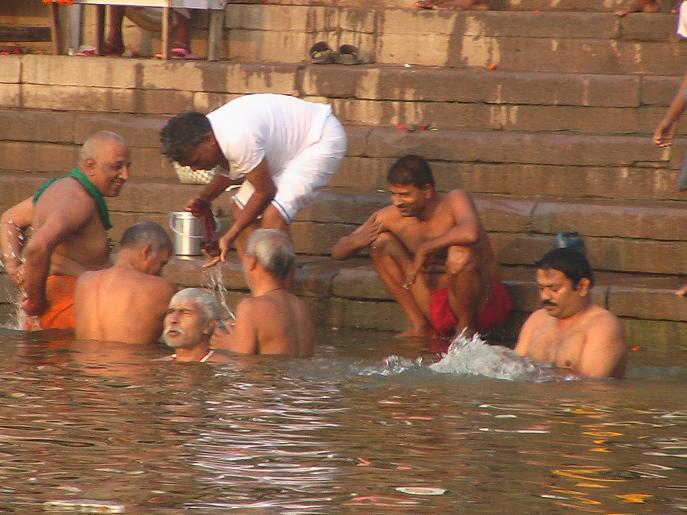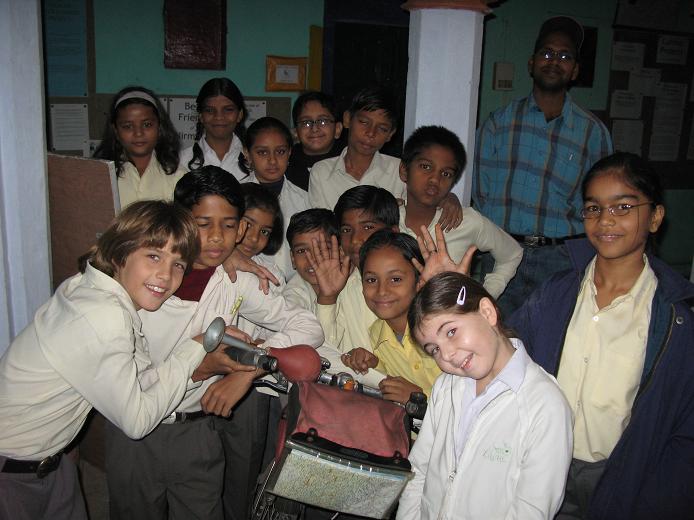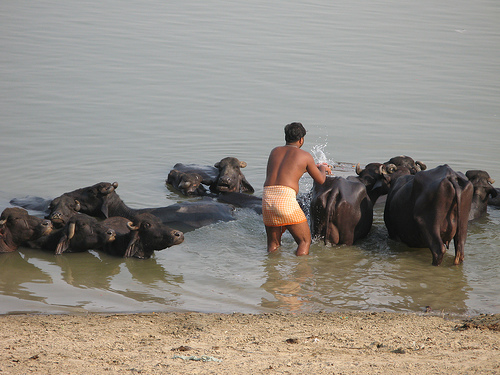 Your messages :