| | |
| --- | --- |
| | English / Spanish - click below |
Andaman Islands: fun on the ferry
28 December 2007
After Calcutta, three days of marine adventure await us before reaching dry land and our next destination, the Andaman Islands. The best way of getting into the tropical mood, and realising that we really are in the middle of the Indian Ocean.
El barco, un medio de transporte relativamente poco contaminante-salvo en India
For more on our Andaman Islands experiences click here.
For photos from Andaman beaches see "Catastrophes naturelles : les leçons du tsunami" (first 10 photos).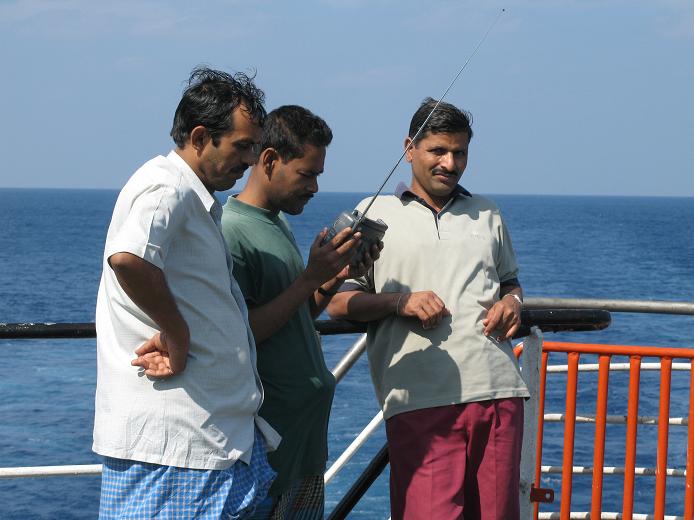 Your messages :