| | |
| --- | --- |
| | English / Spanish - click below |
Building a new Laos
27 February 2008
Images from a little country undergoing big changes, as reflected in building styles.
Traditional Lao house in a rice field, Vientiane
Laos, with its reputation as the slowest and calmest South East Asian country, is changing fast. Foreign investment has introduced concrete into a country of wood and bamboo huts - and the form the concrete is taking on is not always pretty. Traditional Lao houses still prevail, but are slowly being replaced by more "modern" methods and architectural styles. Lao homes are build on high poles to keep the inside of the house ventilated and cool, but many inhabitants of the capital, Vientiane, are concreting over the open basements. These shaded basements are traditionally used as living spaces for cooking, eating and sleeping in hammocks in the hot weather. In fact, Laos life mostly takes place outside - but that's something strongly linked to the way houses are built, and could change together with architecture. Cycling through Lao towns and villages we saw everything from simple bamboo shacks to French colonial relics to new cement mansions in a style that could only be called "Greco-Laotian": roman arches and gold-painted gates. These houses, built on the principle of "the bigger the better," are hardly blending in with traditional styles and are transforming the Laos landscape even in villages far from the capital. Foreign investors are also shaping the new Laos - the country's only casino was funded by Malaysia, and Chinese money is having an increasingly strong impact. In Vientiane it manifests itself in the city's sole skyscraper, a Chinese hotel sticking out above the lowrise city centre like a sore thumb. In some towns near the Laos-China border all the hotels and restaurants seem to be Chinese. The changes are not only affecting homes - Vientiane's old market is being demolished and replaced by a "modern" alternative. With its demise a slower, more relaxed way of shopping may also go. And as traditional houses and living spaces are being transformed across Laos, the dreamy atmosphere the country is famous for is in danger of disappearing.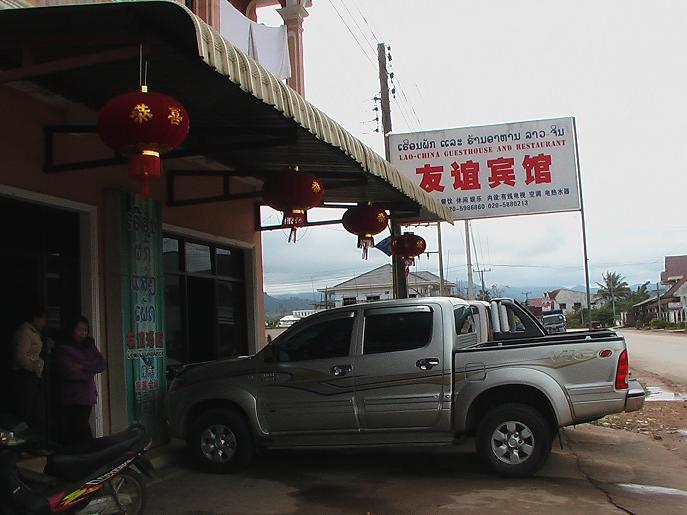 Your messages :