Tribal China - surviving modernity
28 April 2008
Our route leads through Guizhou, one of China's most ethnically diverse provinces, and also one of its poorest. Here are a few images and reflections on this part of the journey.
The Dong tribe - Chinese, but not like you'd imagine
North of Guilin we choose to detour into Guizhou having heard much about its diversity and "authenticity", something that Chinese tourism planners seem to have forgotten all about. Guizhou offers a no-frills, down-to-earth tourism experience, with considerable effort needed just to find a village with a hotel. The Dong and Miao tribe villages and towns we cycle through are very poor, but the warm welcome we receive from the locals makes up for the unpaved roads of sinking mud and the hole-in-the-ground toilets. And this hilly province offers something we haven't seen in China so far: age-old traditions being maintained, and not just for the tourists! Most of the China we've seen so far seems to have had its history erased in the pursuit of "modernity" and is surprisingly Western, at least on the outside.
The Dong and the Miao are just two of Guizhou's 11 ethnic minority ethnic groups. The reason they are known as minorities is that 92% of China's population is made up of Han Chinese, who have their roots along the Yellow River basin. But China has 55 other ethnic groups, some of which, such as the Miao in Guizhou, have revolted against Han Chinese rule in the past. In Guizhou, minority groups account for 37% of the population - a relatively high percentage.
Cycling across this part of the country makes it very obvious that not everyone is cashing in on China's miracle economic boom - much of the China we see is still very poor. Guizhou's minorities are one of the groups for whom the "miracle" does not seem to be happening at all. The province has the lowest per capita GDP in the country, and this manifests itself in poor living conditions. Many of the people here are miners and loggers, and the way they live is a world away from the fashionable city-dwellers driving the newest 4x4s we see in big urban centres. The Chinese government has apparently tried to make Guizhou into a transport hub - there is even a new airport in Liping, a relatively large town - but this doesn't seem to be improving things, at least not yet. The surrounding countryside is still very poor, and even in Liping we see people carrying home water in buckets, and the toilets are - I have to say this, worm-infested holes in the ground. Apart from the bad sanitary conditions, everything feels as if nothing has changed here and is unlikely to change for a while. The impression of stagnation is strong as we sit in a cold, humid shack on the edges of Liping lit by a single light-bulb that is both a family home and a motorbike repair shop, waiting for our bikes to be fixed by the friendly locals.
Liping is a Dong ethnic minority town, like most of the villages we cycle through in this south-eastern corner of Guizhou. The Dong tribe has its own language and traditional clothing, which still seems to be everyday attire in many of the villages we pass through. The Dong are famed for constructing covered wooden bridges known as "wind and rain bridges, as well as beautiful embroidery. Despite this area's breathtaking mountain views and rich culture we hardly meet any tourists. The tourists we do meet are all at official "scenic spots," where we see the minority tribe people and culture treated like circus performers, with tickets for entry to "scenic areas" and fees for photographs with women in traditional dress. Although this is bringing some money in, it is not really the way to preserve the minority people's sense of identity - on the contrary, it seems to be degrading their culture and treating ancient traditions as if they amounted to dressing up in colourful clothes for the tourists. Surely there are other ways for Guizhou and other minority areas to develop.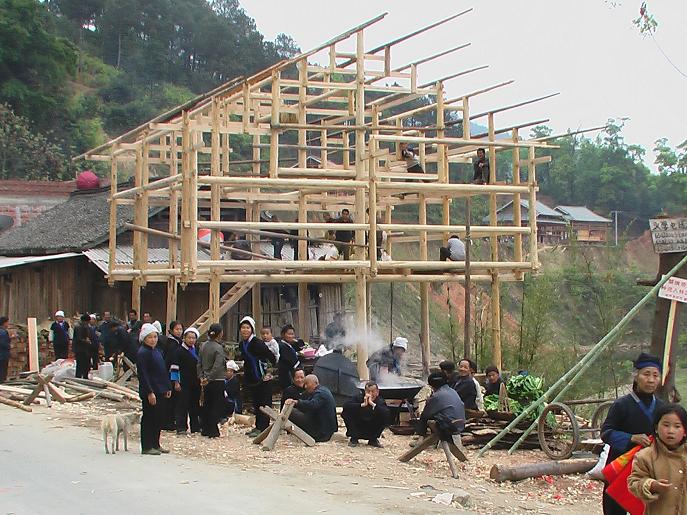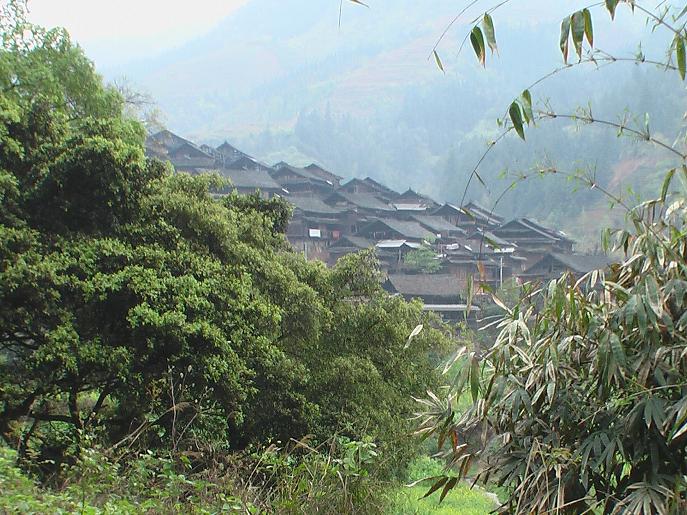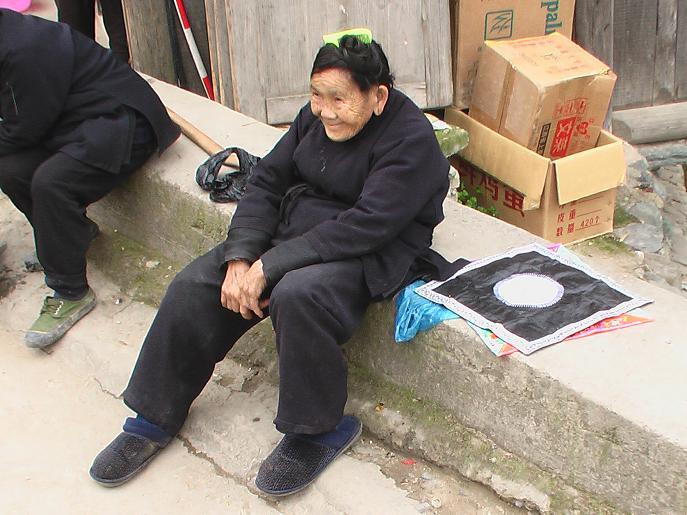 Your messages :