Eating Chinese: fuel for 1.3 billion
10 June 2008
Water shortages, industrial expansion and population growth threaten Chinese food supplies at a time when the country relies strongly on its agricultural basis - the cheap workforce driving its economy needs to eat. Here are a few images from fields, farms, markets and eateries as China faces an uncertain alimentary future.
Eating for China: workers at a market noodle stall finish their meal
Whether it's Southern rice fields worked by horse-drawn plough or giant mechanised wheat plantations in the North, we're mostly cycling through farmland. Rice, noodles and soya are fuel for the Chinese economic machine, and their low prices crucial to staying competitive on the global market.
China achieved food self-sufficiency in the mid-1990s, but with continuing conversion of farmland into industrial areas as well as growing water scarcity the situation is proving unsustainable. The resulting food price increases have been worrying the Chinese government recently – the price of pork has risen by 65% since 2006, and beef by 73%, for example. The fact that more Chinese are now regularly eating meat isn't helping.
China's growing food crisis is amplified by population growth – the country's population has doubled since 1949, and continues to grow despite the one child policy (we were surprised to find how many young Chinese we met had brothers and sisters!). As it is, Mao's "one mouth = 2 hands" philosophy could well turn against the Chinese as "two mouths = three meals a day."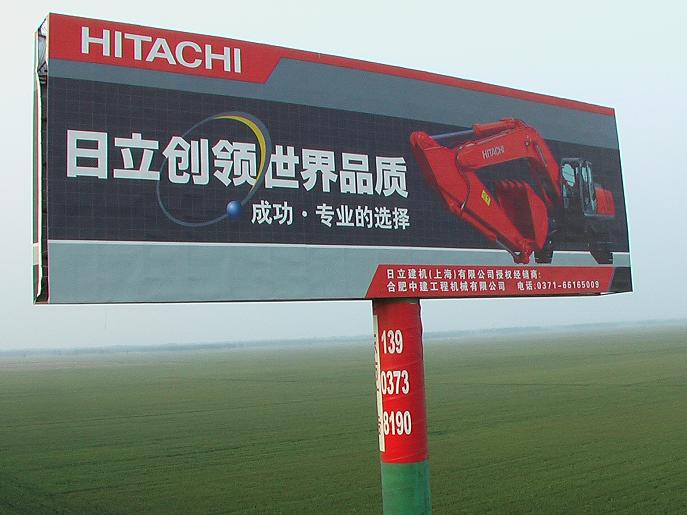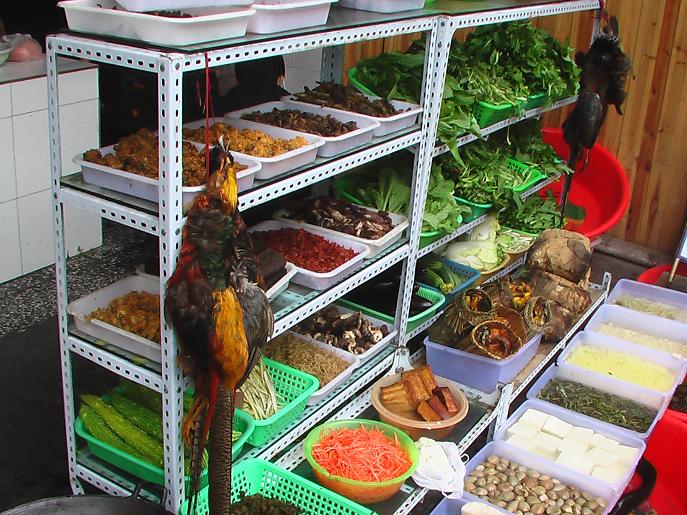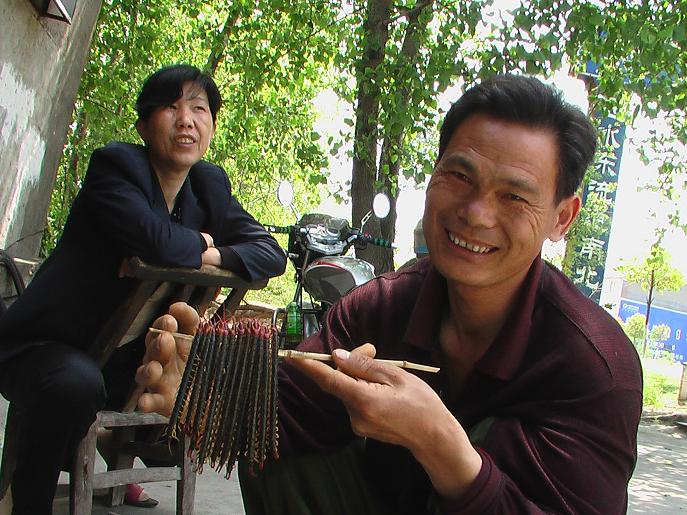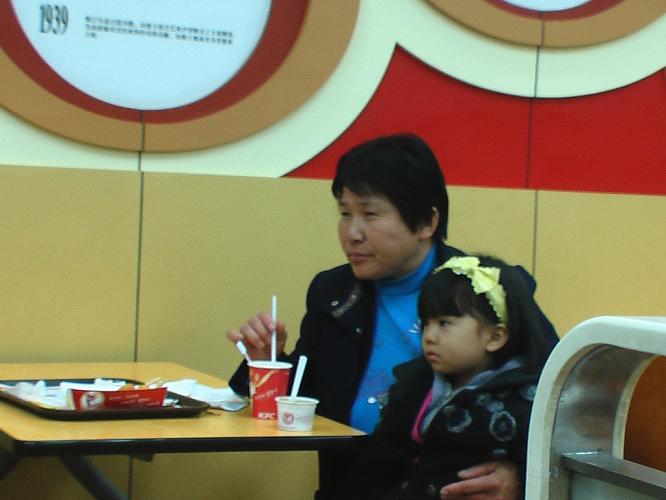 Your messages :