| | |
| --- | --- |
| | English / Spanish - click below |
Naadam: Nomad Olympics
17 July 2008
If any games deserve to be called "green," surely it's Mongolia's Naadam. Far from the political and media agitation of Beijing, this annual festival (10-12 July) brings together a nation of nomads around three events inherited from the times of Genghis Khaan. On the programme: horse racing, wrestling and archery. Here are some images from this year's games. TRANSLATED BY Rashaad JORDEN.
Power and precision - the qualities of a great archer
Having been fed and hosted by our friend Solongo's family during these festive days, we've been able to appreciate the innate sense of Mongolian hospitality. Sukhenbataar (the father) tries to explain to us the spirit of Naadam: "During races, horses don't run around in circles on a 2 km track like they do on yours. Here, they leave from a given point on the steppe, gallop between 15 and 30 km and arrive at another location on the steppe in the heart of the countryside. It's freedom!" There are about 500 horses at the start and the riders are children aged five to thirteen who all imagine themselves to be heroes. However, racing remains a dangerous sport: fatal accidents occur every year.
The two other events, Mongolian wrestling and archery, are no longer performed on the steppe like in the days of the nomadic tribes, but in a stadium inaugurated in 1969 in Ulaan Baatar. However, they require little infrastructure and remain outdoor activities. The warrior spirit is always heavily present. Before the fight, the wrestler usually raises arms to the heavens to gather the force of the eagle. When he succeeds in knocking down an opponent, he circles the emblem of Genghis Khan's army while shouting. Archery is more playful. The targets are not the enemy's chests but blocks placed on the ground. Many women participate.
For more information on Nadaam, see http://en.wikipedia.org/wiki/Naadam and http://aduuchin.tripod.com/mon/id23.html.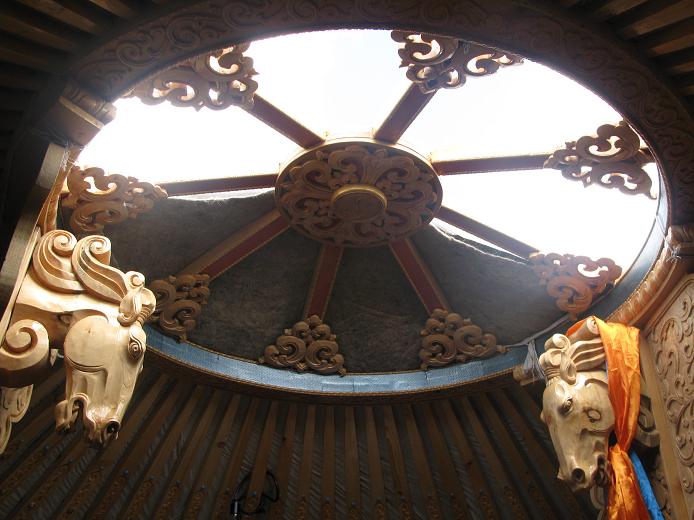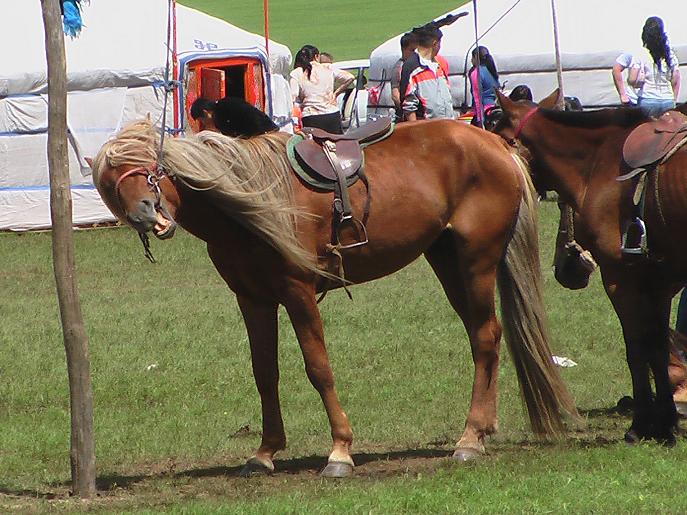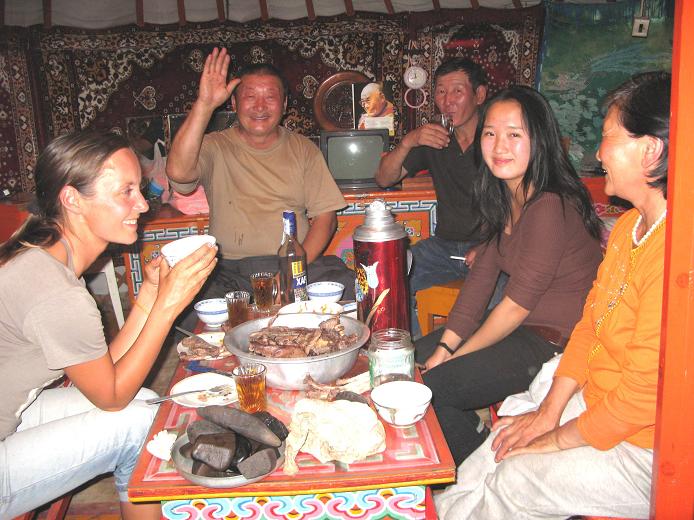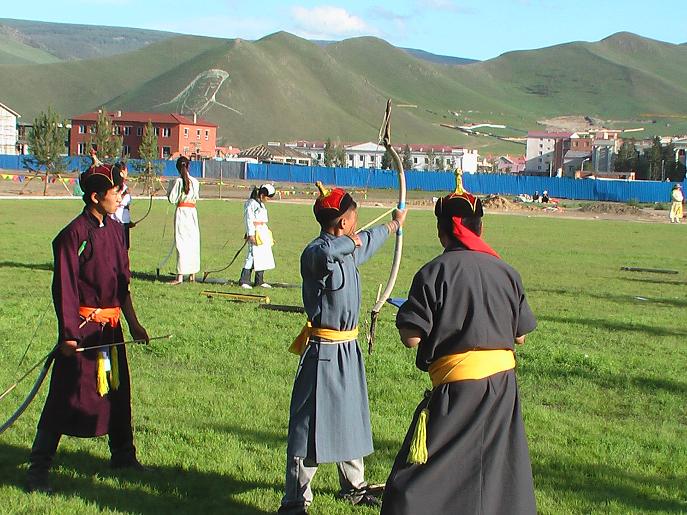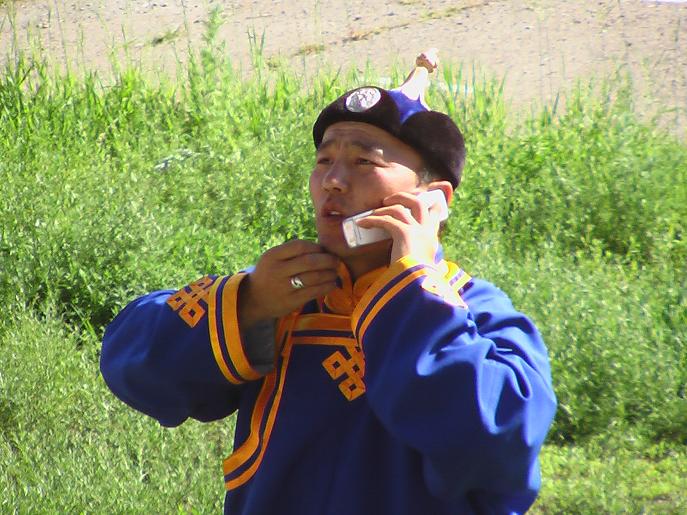 Your messages :