| | |
| --- | --- |
| | English / Spanish - click below |
Samarkand: ancient heritage of a bygone era
22 August 2007
The city's cultural wealth: colourful mosaics and architectural splendour lost in the desert
Founded in the 5th century BCE, Samarkand had its golden age in the 14-15th centuries under the reign of Amir Timur, who turned it into a mythical city and a centre a Islamic culture.
The Registan square with its monumental buildings: here, the Tilli-Kari Medressa
Uzbeks will tell you that four great conquerors marked the history of the world: "Firstly Alexander the Great, then Gengis Khan, of course Amir Timur (litteraly "the steel emir" in turco-mongol), and also Napoléon !" Amir Timur (1336-1405), surnamed "the Lame" or "the tyrants' tyran," conquered all of Central and Western Asia from Turkey to Northern India and emerged as a patron of the arts. It is the architectural and artistic heritage which lent his capital, Samarkand, its fame. A true national hero, Timur gave his name to many young boys in present-day Uzbekistan and his statues have replaced those of Karl Marx and Lenin after the country became independent. Although not actually of Uzbek origin, he left the Uzbeks Samarkand together with its architectural masterpieces - mosques, koranic schools (medressas) and mausoleums. These buildings seem to be adapted to the desert environment and climate, with their monumental portals protecting them from sand storms, domes and arches shining with colour and their airy, shaded courtyards.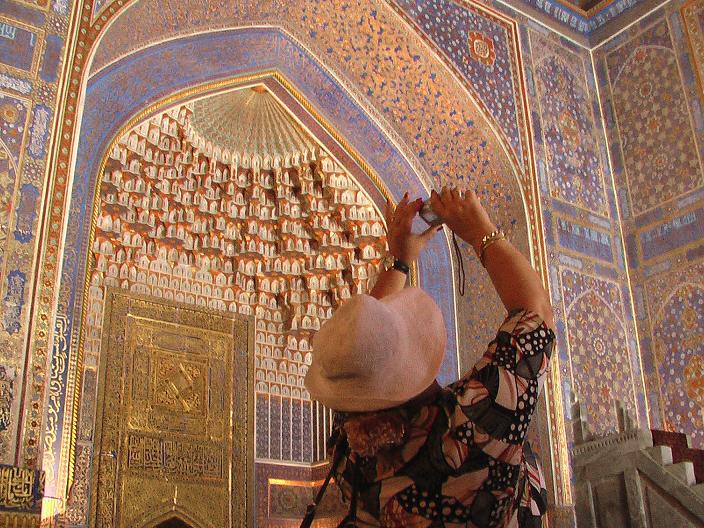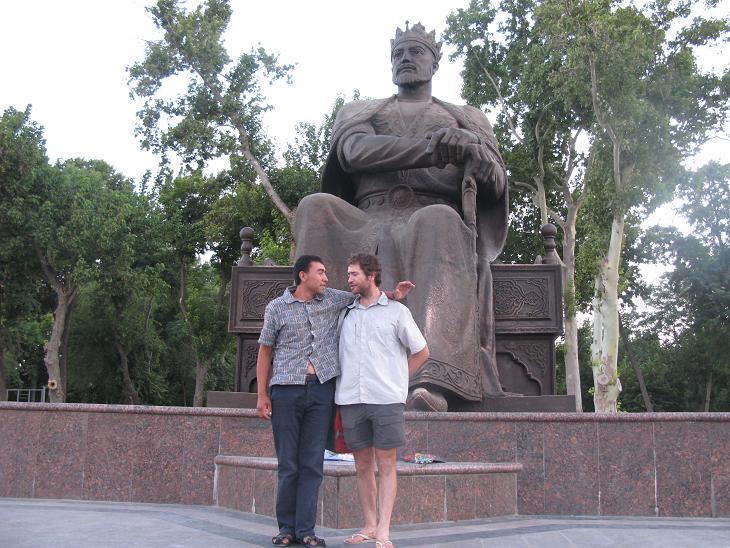 Your messages :