| | |
| --- | --- |
| | English / Spanish - click below |
Pakistan: little angels and bad boys
7 October 2007
It's all down to education!
A few contrasting portraits of northern Pakistani children from our cycle down the Karakorum Highway
Near Gilgit - "Picture! picture!" - or else...
In Hunza Valley, near Pakistan's border with China, children on their way to school smile and say hello. They play in the streets and timidly pose for pictures. Adults are never far away and are overjoyed to see more tourists in their beautiful country. Just 100 km down the Karakorum Highway in Indus Kohistan, some of the children run after us shouting "one pen, one pen!" Others, perched on rocks above the road, pick up stones and aim at us. The best response we found is to slow down, smile, say "As-salaam aleykum!" and try to engage them in conversation, asking: "what is the name of this village?", "what is your name?" For them it's only a game - but a dangerous one, given the size of the rocks they throw. Although we managed to avoid getting hit, having heard other cyclists' stories we decided to take the bus in Chilas.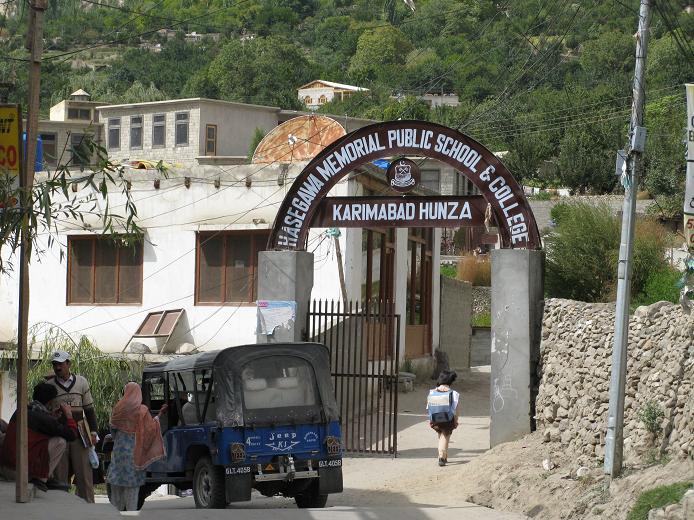 Your messages :