| | |
| --- | --- |
| | English / Spanish - click below |
Turkey: Eastern faces looking West
14 July 2007
The many faces of Istanbul - a fast-changing society that is both traditional and open to the outside world.
A few portraits from pre-election Istanbul.
As we passed through the Turkish capital a week before the elections that could reinforce the rule of the Islamic-oriented AK Party, the city's contradictions were as apparent as ever. Just as Istanbul straddles Europe and Asia, Turkey really is caught between East and West.
The owner of our hotel attempts to decypher our English guidebook
Although most women dress Western headscarves are common, and the odd head-to-toe burqua can be seen in a crowd. Many liberal Turks fear the growing Islamic influence, manifesting itself through calls for bans on bikini adverts or for the veil to be allowed at the traditionally secular University. As the voices of Imams boom out over the modern city through speakers five times a day, calling to prayer, no-one seems to take notice - but they are hard to ignore. Perhaps the biggest of Istanbul's contradictions is the fact that the AK Party's Islamic policies are turning Turks away from Europe. As the EU backs the AKP, praised for its independence from the army, secular Turks are backing away from the EU. Regardless of the outcome of the elections, it is difficult to imagine some Turkish characteristics changing. The very Eastern hospitality with which we were received in Istanbul by friends like Ipek and Korai, as well as by strangers, is one of them. Imagine the same scene in Paris or London: the owner of the hotel you are staying in invites you for tea in the cafe across the road, and takes the time and effort to 'converse' with you using gestures, smiles and a few words from a phrasebook. If Turkey does join the EU, let's hope some things won't change.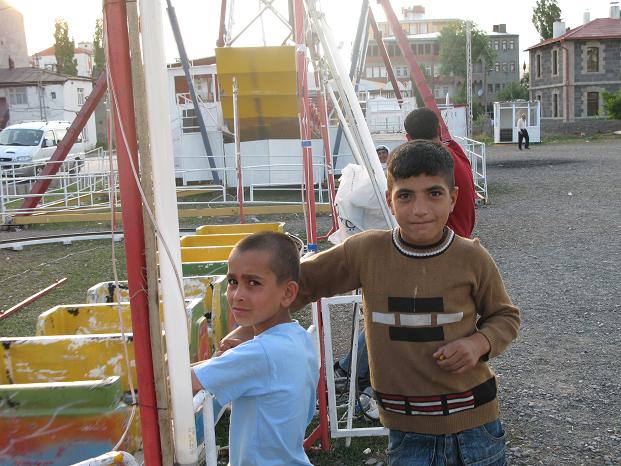 Your messages :